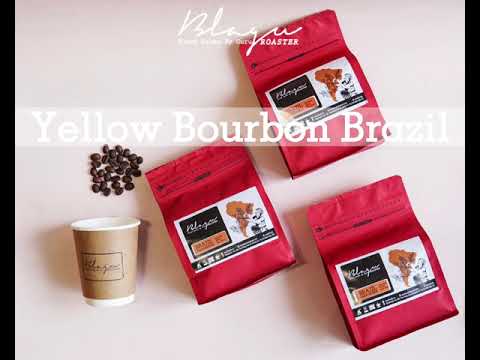 BRAZIL YELLOW BOURBON, Medium Roast 250G
150.000 VNĐ
Cupping profile: Very well balanced, vibrant taste due to its pleasant acidity. It features a sweet body and rich blackberry undertones
20 in stock
HAND ROASTED TO ORDER
Roasted Monday-Friday
SEALED FOR FRESHNESS
Sealed immediately after roast
DELIVERED FRESH TO YOU
Roasts and ships the same day
GET SUBSCRIPTION SAVE COST TO 15%
COMBO TASTING
Get recommend Coffee for you By BLAGU
The Story
Blagu Coffee Roasted Brazil Yellow Bourbon
Mantiqueira Mountains, Portuguese Serra Da Mantiqueira, mountain range of eastern Brazil.
Yellow bourbon known for its yellow fruit in the mature stage — a distinct departure from the cherry reds of every other coffee variety — the Yellow Bourbon has become something of a coffee jewel in Brazil.
Yellow bourbon is a prestigious, heirloom variety of Coffea Arabica. Judging from the delicate, brightly complex cup, this coffee probably was processed by the pulped natural method
The altitude and climate of this region for a  gently acidy coffee, with a melodic sweetness and delicate complexity: sweet tomatoes and milk chocolate, perhaps a hint of fresh-cut cedar and a shimmer of jasmine running from aroma through cup to the clean, refreshing finish.
Spec:
Very well balanced, vibrant taste due to its pleasant acidity.

It features a sweet body and rich blackberry undertones
Roasting level : medium
Bean Size: 18
Processing: natural process
BRAZIL YELLOW BOURBON, Medium Roast 250G