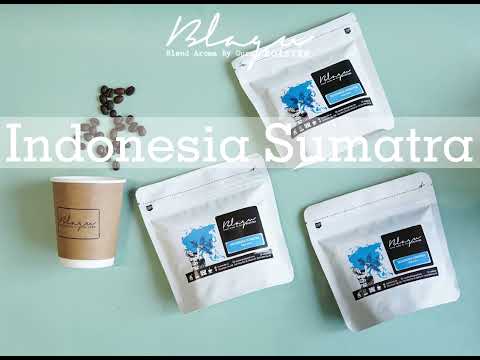 Indonesia Sumatra Lintong, Medium, 100g
80.000 VNĐ
Cupping: Chocolate dark, full-body, syrupy, earth, sweetness, complex, herbal,  bright acidity.
34 in stock (can be backordered)
HAND ROASTED TO ORDER
Roasted Monday-Friday
SEALED FOR FRESHNESS
Sealed immediately after roast
DELIVERED FRESH TO YOU
Roasts and ships the same day
GET SUBSCRIPTION SAVE COST TO 15%
COMBO TASTING
Get recommend Coffee for you By BLAGU
The Story
INDONESIA SUMATRA LINTONG
Coffee production on the island of Sumatra is thought to have begun around 1884, near Lake Toba, which is the largest volcanic lake in the world.  Aek Nauli is in North Sumatra of Indonesia. Nauli means "Beautiful" in the local dialect. Specialty coffee is grown on a mountainous ridge that cuts right through the middle of Northern Sumatra, and the region produces some of the most tantalizing and biggest beans on the island. Hundreds of smallholder farmers work together to grow and process the beans. They grow both specialty coffee and chili plants on their small farms, alternating rows of the crops in their fields.
As is traditional with Sumatran coffees, smallholder growers pick their coffee cherries by hand, wet-hull them (remove the skins immediately). Wet-hull—or "giling basah" in the local Bahasa language—is only practiced in Indonesia, particularly the islands of Sumatra and Sulawesi, then partially dry the beans in greenhouses on cement until they reach about 40-50% humidity. At this point, they are sold at the local market to a coffee processor who dries it to 25-25% humidity before stripping off parchment and further drying. This "Gilling Basah" method produces a beautiful dark opal-green coffee with little silverskin.
The taste of the coffee from Sumatra is often described as earthy, creamy, chocolaty, and even mushroomy with medium roast, Coffee from Sumatra as mild sweetness, tea-like, red grape, Chocolate dark, full-body, syrupy, earth, complex, herbal,  bright acidity.
Great with ESPRESSO
INDONESIA- SUMATRA
LINTONG NAULI
FRUITY. SPICY. HERBAL. SPARKLING ACIDITY
CUP CHARACERISTICS
Chocolate dark, full-body, syrupy, earth, sweetness, complex, herbal,  bright acidity
REGION
   Lintong, AEK Nauli, Sumatra, Indonesia
PROCESSING
   GILING BASAH
CULTIVAR
   LASUNA, ATENG
ALTITUDE
   1100- 1300 MASL
SCORE SCAA
   87.6
ROAST
   MEDIUM
NOTE
    ESPRESSO
A BEAN IMPORTING BY BLAGU COFFEE ROASTER
Indonesia Sumatra Lintong, Medium, 100g