[Premium] Kenya AA Plus – Light Medium – 250g
360.000 VNĐ
Cupping profile:

Rich, Creamy Body, Tropical, Cranberry, Lemon, Grapefruit, Lemon-Rind, Plum

Region:

Mount Kenya

Altitude:

1.750-1.900 masl

Varieties:

SL28

Process:

Washed

Roast level: Light-Medium
18 in stock (can be backordered)
HAND ROASTED TO ORDER
Roasted Monday-Friday
SEALED FOR FRESHNESS
Sealed immediately after roast
DELIVERED FRESH TO YOU
Roasts and ships the same day
GET SUBSCRIPTION SAVE COST TO 15%
COMBO TASTING
Get recommend Coffee for you By BLAGU
The Story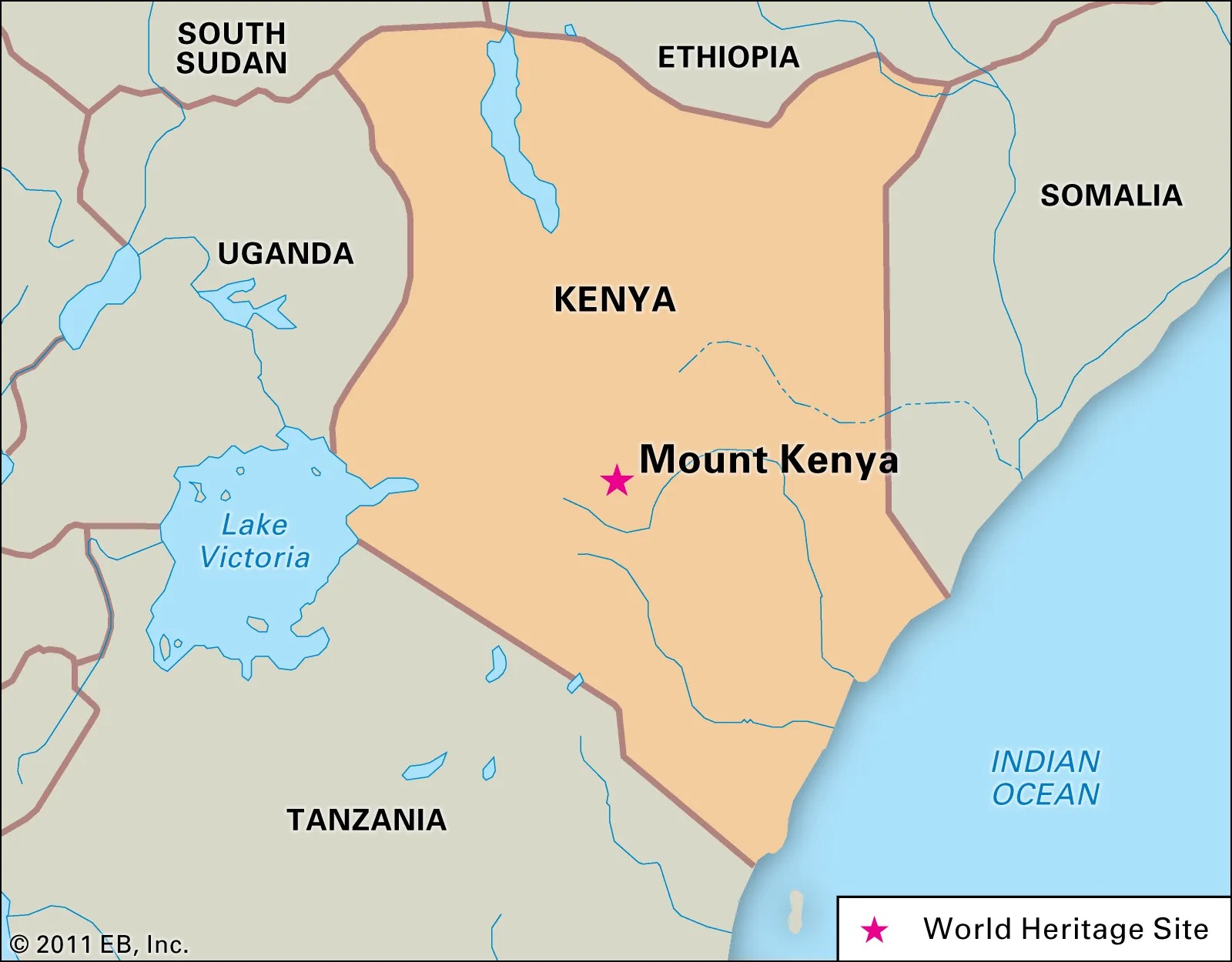 Cupping profile: Rich, Creamy Body, Tropical, Cranberry, Lemon, Grapefruit, Lemon-Rind, Plum
Region: Mount Kenya
Altitude: 1.750-1.900 masl
Varieties: SL28
Process: Washed
Roast level: Light-Medium
Brewing method to fully exploit the flavor: Pour-over, Chemex.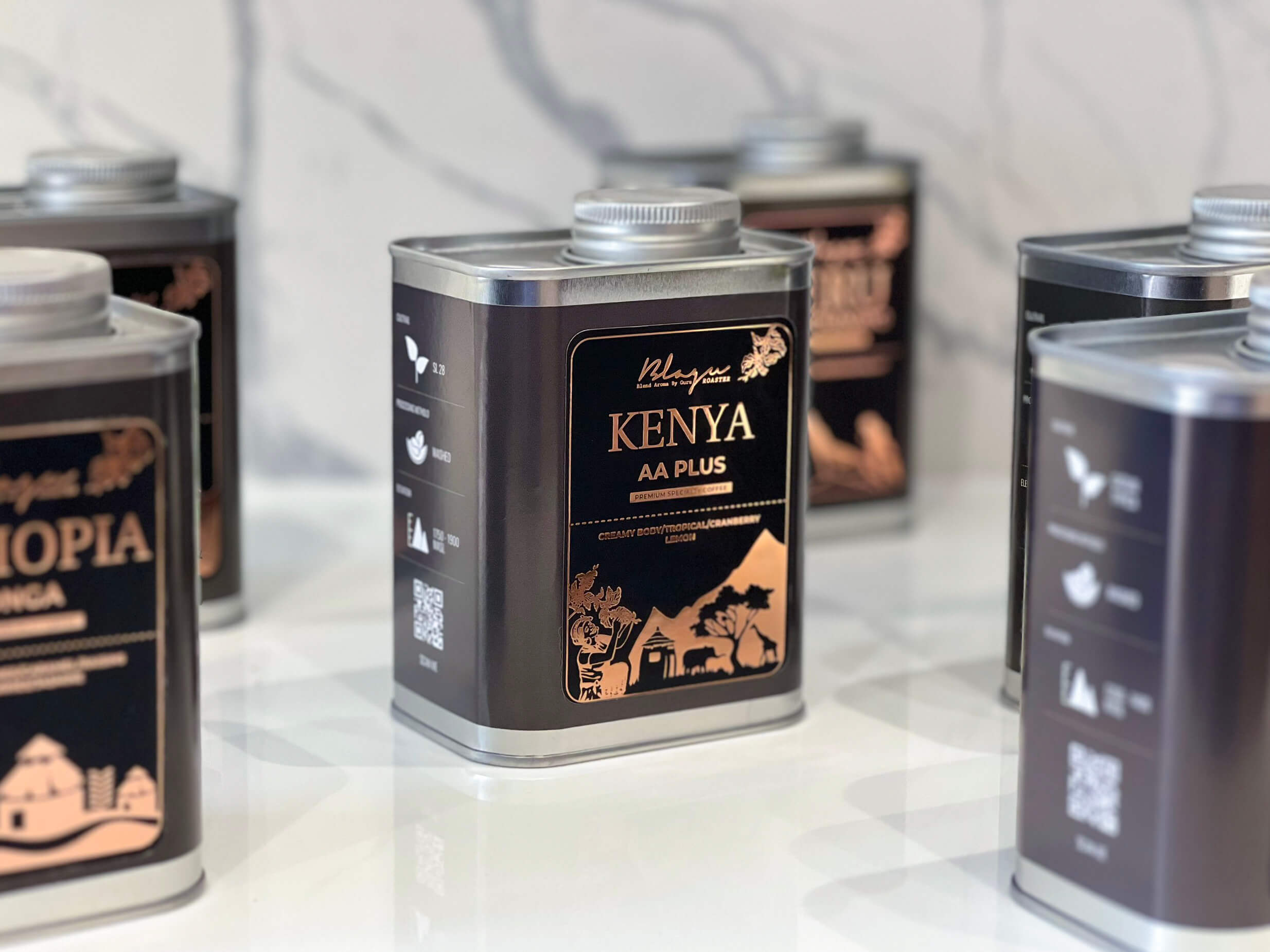 Kenya is the 16th largest coffee producer in the world by volume, and is recognised today as a prominent specialty coffee origin. Growing regions in the country (especially its central highlands) offer rich, acidic soil, and optimal conditions for specialty coffee production.
Kenyan coffee is often associated with bright acidity, a rich, full body, and a distinctive flavour in the cup. Some of the most popular varieties in the country include K7, Blue Mountain, Batian, Ruiru 11, and the SL series.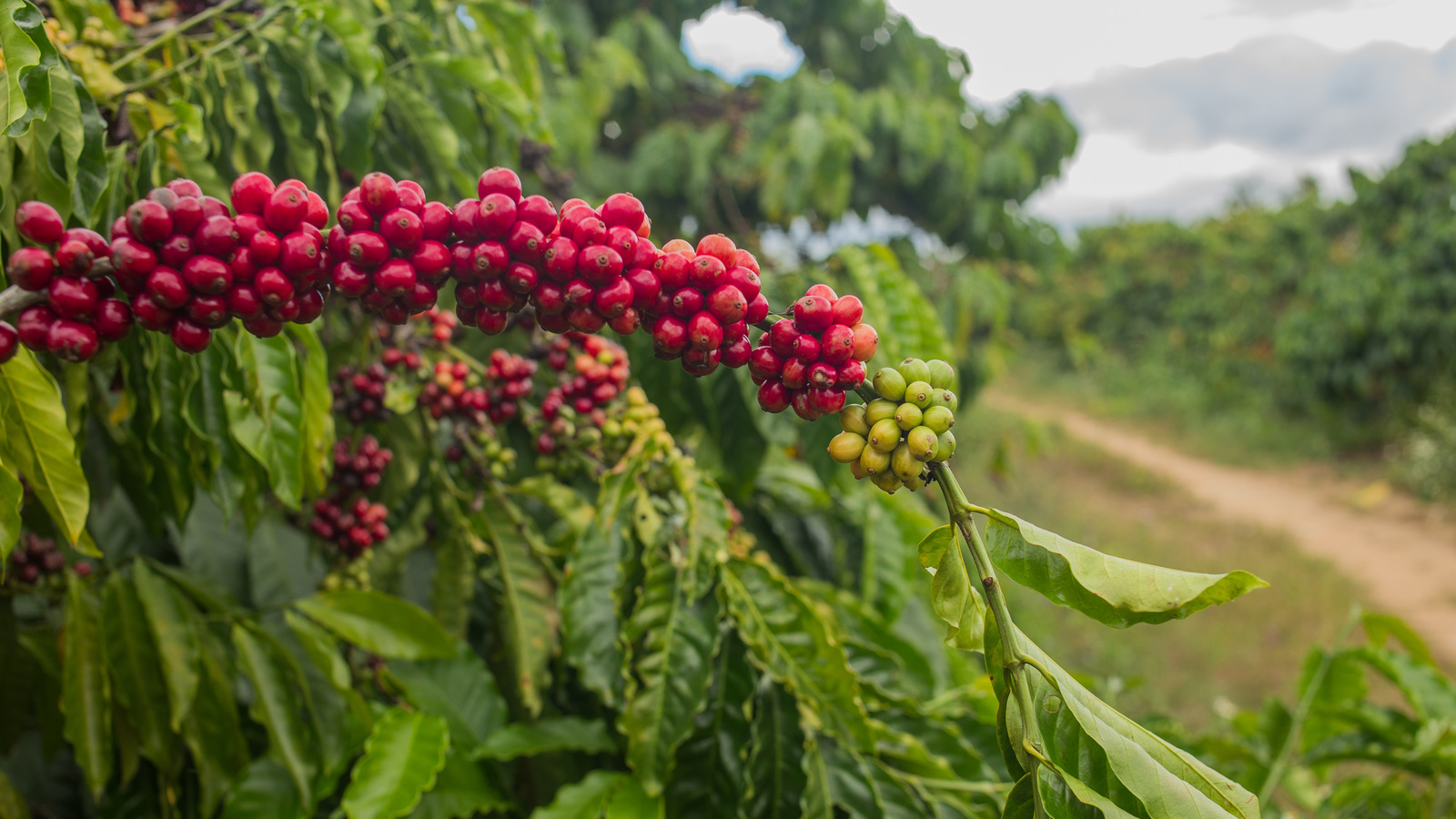 SL stands for Scott Laboratories, which is the name of the Kenyan research centre that first developed these varieties in the 1930s. While World Coffee Research recognises three "official" SL varieties (and there are supposedly many more), SL-28 and SL-34 are the most popular in specialty coffee.
"Most of the coffees we [see in Kenya] are SL varieties, and they are [generally] all rated highly. The only defects we tend to see come as a result of insect damage and disease… apart from that, the SL varieties' large cherries mean good prices for the farmer."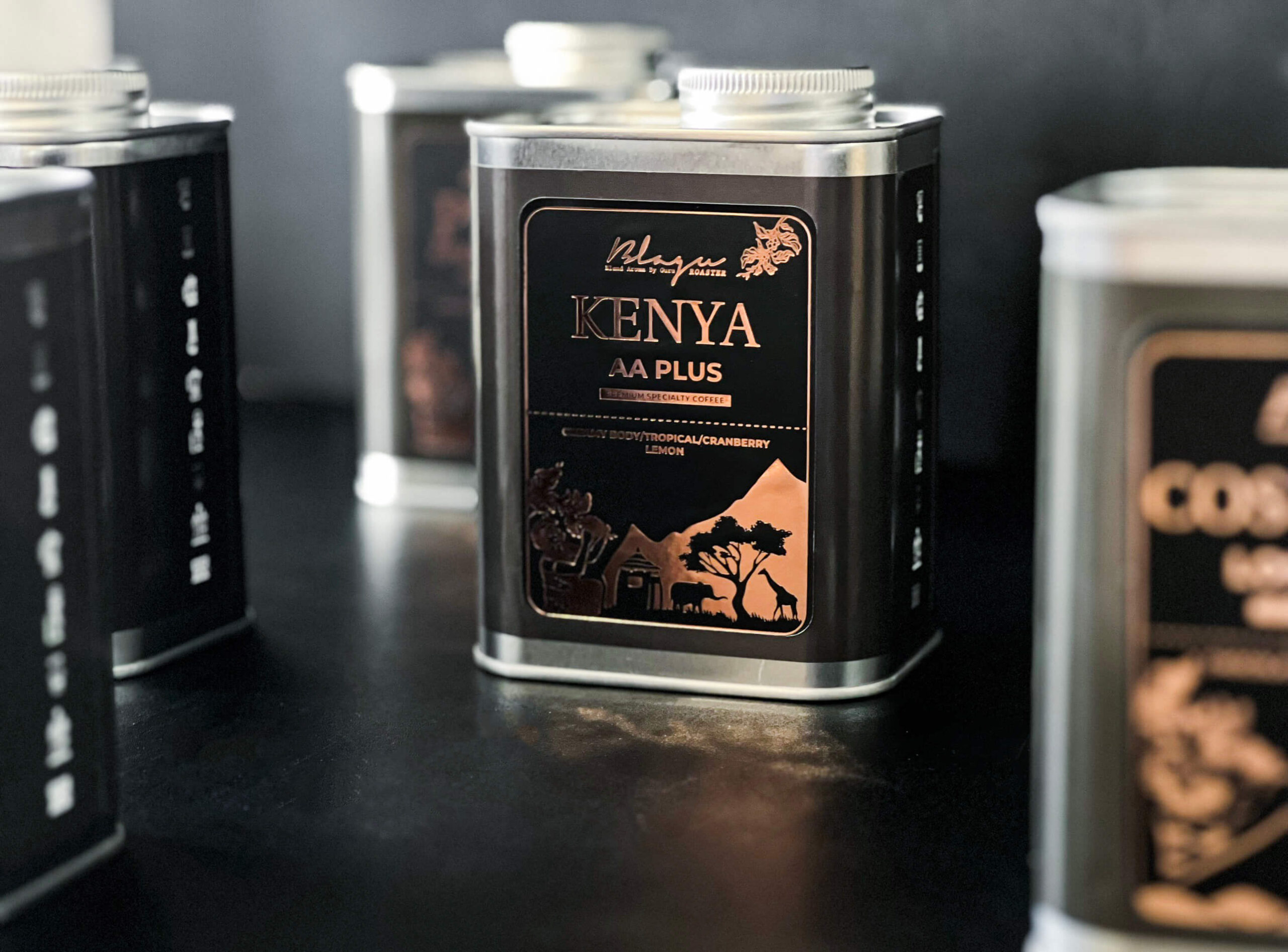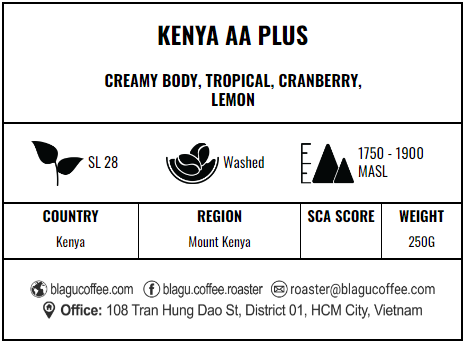 [Premium] Kenya AA Plus - Light Medium - 250g